For decades, located directly at the science and business hub of Berlin-Adlershof.
Healthy Food and Healthy Environment – for All
Natural microorganisms – effective, environmentally friendly and sustainable
ABiTEP is a long-standing specialist in the propagation of naturally occurring microorganisms in liquid media as well as a developer and producer of microbial additives and starter cultures for the agricultural sector based on an extensive strain bank of naturally occurring microorganisms of the Bacillus genus, including the long-standing researched and proven bacterial strain Bacillus velezensis FZB42.
We are a developer, producer and supplier of highly efficient soil additive, pest control, fertiliser and feed products. We also offer microbial products for composting and biological purification.
As a pioneer and constant driver in exploring the virtually inexhaustible possibilities of the environmentally friendly use of microorganisms, we are an internationally respected, efficient supplier and reliable
partner of modern, sustainable and ecological agriculture as well as of science and industry in the exploitation of new microbiological potentials and the development of innovative biotechnological products.
Our customers include professional users as well as seed manufacturers and fertiliser producers whose products are based on our high-quality, high-purity and certified microbial additives.
We are part of the renowned Andermatt Group AG and work with a network of national and international partners to ensure yield-enhancing, quality-assured and environmentally friendly products for farmers and at the same time an intact and healthy environment worldwide for all of us.
Sustainability is in our DNA –
it is what drives us
We rely on microbiological knowledge and the effect of microbial additives for agriculture instead of genetic engineering and conventional chemical-synthetic agents.

We want strong plants in an intact environment – for healthy food and a healthy lifestyle.

We support organic and conventional agriculture in environmentally friendly crop cultivation, in achieving higher yields and in sustainable soil use and fertilisation, so that farmers can best face future challenges and demands.

We develop and produce exclusively on the basis of scientific knowledge and are convinced that most biological processes can be put into a technical framework.

Our claim is to offer effective products of the best quality and, in addition, to support our customers and partners with a comprehensive service in the use of our products.
1954: Foundation of the Biotechnology Research Centre at the Berlin-Adlershof site – at that time as a specialist for liquid fermentation, processing and enzyme technology.

2005: ABiTEP succeeded the Biotechnology Research Centre and from then on focused on the development and production of bacterial products for the agricultural market. In addition, the company specialised in the production of high-purity starter cultures for the food and feed market.


2012: Following the entry of the Swiss company Andermatt Biocontrol AG, extensive modernisation became possible to meet the increasing demand for our products and the resulting growth in the number of our employees.


Since 2013: The development of our company is essentially characterised by continuous growth. Our product portfolio is expanded to include biological cleaning agents, among others through the acquisition of the BIOLYT, Dr. Klaus Schlippes. We are constantly increasing our capacities through further production facilities and the installation of additional state-of-the-art laboratory equipment.


2019: Andermatt Biocontrol becomes majority shareholder of ABiTEP GmbH and since then strengthens the sales and future of our microbial products with its worldwide distribution network.

Business areas and solutions
Biological efficiency – for specific uses and applications
Naturally occurring microorganisms offer an inexhaustible spectrum of technical and economic uses. We are driven by the desire to tap into this potential. Free of genetic engineering methods, we search for and cultivate the appropriate microbial cultures for your applications and products.
Microbiological products for agriculture
We develop and produce biological biostimulants and plant protection products based on the bacterial strains Bacillus velezensis FZB42 and Bacillus atrophaeus ABi05.
Biodegradation – Microorganisms for composting
Our composting agents and additives made from different naturally occurring Bacillus strains use specific enzymatic capabilities of microorganisms to accelerate the degradation processes of organic substances in waste and residues naturally without the use of conventional chemical pesticides, and to reduce odour pollution. They are suitable for mixing into fertilisers and for the production of high-quality composts.
Probiotics – bacterial products for food and feed crops
In addition to lactic acid bacteria, we also produce other bacterial genera, which are processed into highly pure concentrates for subsequent use as starter cultures in liquid fermentation with a subsequent drying process in a clean room atmosphere, so that they can be used in sustainable production processes in the feed and food industry.
Biological cleaning products – natural cleanliness
Our environmentally friendly microbial-based cleaning products have been specially developed for odour control, a wide range of surface treatments and for cleaning drains and grease traps. This can significantly reduce the use of chemicals and disinfectants.
It is estimated that there are
50.000.000.000.000.000.000.000.000.000.000 bacteria.
From this potential, finding the most promising ones for effective biologically sustainable uses is a constant challenge, combined with a thorough selection process involving extensive laboratory and field tests as well as many years of scientific research, which we face in the interest of ecologically sustainable use of nature.
Expert know-how and qualified services
We are the link between technical microbiology and agriculture, the food industry and environmental technology. In the future, too, our focus will be on customer-focused product and technology development for the areas of crop cultivation, plant protection, bee and animal health as well as home and garden.
Own production and manufacturing
We specialise in batch fermentations in liquid culture (liquid fermentation) with subsequent concentration and processing.

SIP bioreactors of 600, 5,000 and up to 7,200 litres are used for production, each supported by size-adapted work-up methods such as separation, freeze-drying and mixing processes.

The production of homogeneous concentrates is just as well established as mixing processes on carriers according to our customers' specifications. For this purpose, mills and mixers of various sizes are available, which can also withstand high-purity requirements.

A high degree of automation as well as constant process control and recording ensure constant and always reproducible quality.

In addition, we develop innovative processes to be able to use the potential of microbial products for a wide range of applications in the future.
With our expertise and the latest technology, we continuously develop our products and create individual solutions for our clients and customers.

Our diverse laboratory equipment with modern bioreactors enables us to develop processes, carry out and analyse microbiological processes and fermentations on a laboratory scale of 0.25 to 15 litres based on various bacterial strains as well as freeze-drying and spray-drying experiments.

We are in constant international exchange with universities and external research institutes.
Contract manufacturing and taking on external research and development orders
With our experience, our expertise and our efficient production base, we take on manufacturing orders as an external service provider for other companies and suppliers in the field of biological and biotechnological products – from the provision of microbial concentrates to complete production in our production facilities.

With our comprehensive, state-of-the-art laboratory equipment and first-class qualified employees, we take on orders from companies and institutions for the research and development of specific solutions and products.
Join us in unlocking and harnessing future microbial potential in the service of global sustainability
Be able to rely on experience and competence –
your advantages of working with ABiTEP
Be able to rely on experience and competence – your advantages of working with ABiTEP
Benefit from our experience, technology and quality standards!
over 60 years of expertise in the research, production and application of environmentally friendly, biodegradable and sustainable products based on bacterial cultures and scientific results

state-of-the-art production facilities and laboratory equipment for the industrial production and processing of bacterial products

consistent research, further development and optimisation of microbiological processes, procedures and methods for the characterisation and cultivation of microorganisms, in order to be able to utilise the potential of microbial products for a wide variety of applications in the future as well

Continuous exchange worldwide – and thus always one step ahead
Benefit from our tried and tested products and starter cultures!
extensive strain bank of active, naturally occurring microorganisms of the Bacillus genus, e.g. Bacillus velezensis FZB42, the most researched reference strain worldwide

certified highest purity of our products – highest bacteria concentration in the final product and one of the best production technologies

guaranteed GMO-free

liquid and dry microbial products (dry preparation on different carriers)

multifunctional application on the plant (e.g. dipping, watering and spraying)

long shelf life and good miscibility with other products

easy storage and application

high degree of automation as well as constant process control and recording for guaranteed consistent and always reproducible quality

Benefit from individual product and production solutions according to your needs!
our basic cultures enable the implementation of your own biotechnological products and applications

developments and production on customer demand, tailor-made for different fields of application

fast and flexible response to individual customer requests

worldwide use and distribution

support for our partners with comprehensive service during use

transparency and openness – both in product composition and in cooperation

Engagement in organic farming.

All raw materials are GMO-free and certified for food-grade quality

Products meet OECD-guidelines for microbiological contaminations of PPA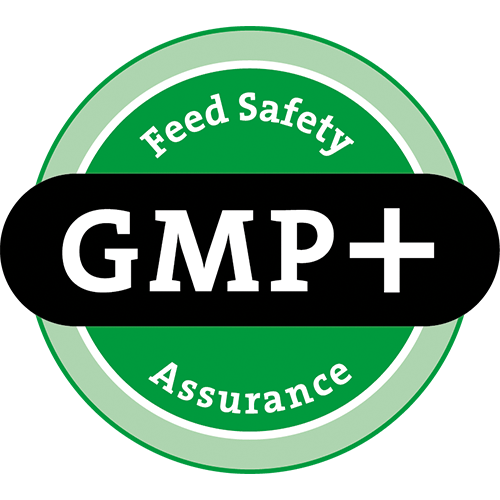 Approval for the production of food and feed additives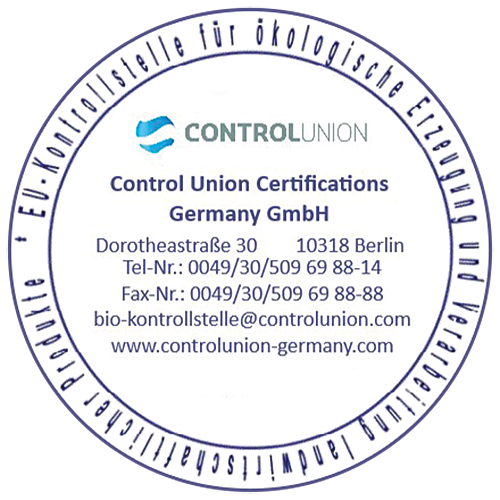 Product approval for use in organic farming
Training company and member of the Chamber of Commerce and Industry Berlin (IHK)
2 years warranty on storage stability at room temperature
If you have any questions, would like information about our products or are interested in working with us, please write to us using the contact form or give us a call.
ABiTEP GmbH
Glienicker Weg 185
12489 Berlin
Telephone: +49 (0)30 67057-0